Tips for Brushing Teeth

San Jose, CA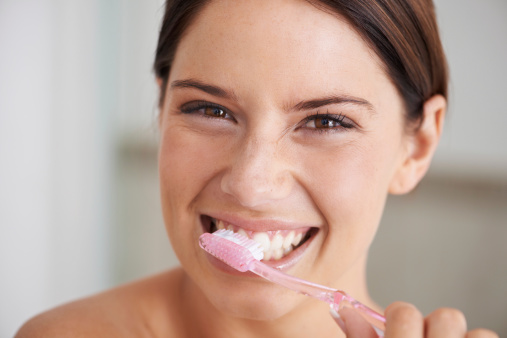 As a parent, you know the struggle of getting your child into the bathroom to brush his or her teeth. It can be a daily challenge. Even if you can coax your child to brush, you might find that they rush through the motions to get back to something more fun. Proper brushing habits are just as crucial for your child as they are for you. Nancy Shiba, DDS is here to help with tips for brushing.


Let Your Child Pick Their Toothbrush

How long do you spend picking out a toothbrush? Chances are, not that long. You look for a soft-bristled toothbrush and call it a day. Have you ever glanced over at the toothbrushes for kids? There are a vast array of different colors and cartoon characters. Even if you know their favorite color or character, let your child pick their toothbrush. Giving them the independence for such an important task can help increase the likelihood that they will want to use it, and use it regularly.


Do a Sticker Chart

Give your child an incentive to brush. If your child likes stickers, a sticker chart may work well. Every time your child brushes their teeth, let them add a sticker to their chart. When you have completed a week, provide them with a reward. It does not have to be a tangible reward. Instead, it can be something like an extra book at bedtime. Another idea is to let your child save up for an entire month and trade in the chart for a trip to the museum or something else fun that they enjoy.


Try Some Music

Music can be helpful for encouraging your child to brush. If you search online, you can find lyrics to brushing songs that are supposed to be sung in tune with other popular songs for kids. There are also several apps that you can download onto your phone that play music for a full two minutes, so your child will know precisely how long they should brush.


Read Books on Brushing

There are so many different books for kids that teach them important lessons. There are books about getting ready and going to bed, books about making new friends, and even books about how to properly brush teeth. These types of books are strategically filled with bright pictures, fun characters, and easy to follow storylines. Add a few brushing books to the bookshelf and pull one out before its time to brush. This can help to get your child excited about brushing, making the experience easier.


Brush Together

For kids, brushing for two minutes can feel like an eternity. Why not help them pass the time by brushing with them? Not only will you be keeping them company, but you can also model good brushing behavior for your child. Show them how much toothpaste to apply and how to brush properly. Let your child practice on your teeth before they brush their own. Make sure that you monitor brushing and help them out if necessary. Younger children often need you to go over their teeth after they are finished, which helps to eliminate build-up from any areas they may have missed. Brushing together helps to get your child into the habit of regular brushing and can even help you to improve your oral health at the same time. Establishing good brushing habits early can help to set your child up for a lifetime of oral hygiene success.

If you are around San Jose, CA and have any questions or concerns, do not hesitate to call Nancy Shiba, DDS today at (669) 306-7669!