Dental Bridge

San Jose, CA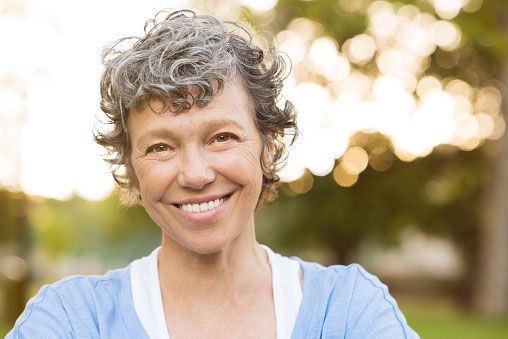 When it comes to providing our patients with plenty of great dental options, we take our job seriously! At Nancy Shiba, DDS we find that one of the most important areas to provide options to our patients is in tooth replacement. When a tooth is lost, you should seriously consider replacing it soon to avoid the many oral health issues that can follow tooth loss. Fixed dental bridges allow us to offer our patients a tooth replacement option that can replace several consecutive missing teeth permanently.


What are dental bridges?

A dental bridge is a long term prosthetic that is used to replace anywhere from one to four consecutive missing teeth. Dental bridges can be crafted out of the following materials:

| | |
| --- | --- |
| • | Porcelain fused to metal (PFM) |
| • | Ceramic |
| • | Gold |

Because dental bridges are long term fixtures in your mouth, they are cemented to prepared teeth in your mouth.


Dental Bridges Supported By Natural Teeth

When we use natural teeth to support your dental bridge we have to modify them the same way we modify your teeth to receive a crown. We will shave off some of the outer layers of the tooth so that the prosthesis will fit over the top of the tooth and look natural. Once teeth have been modified in this manner, they can no longer perform their function as teeth without a prosthesis. For this reason, dental implants are preferred when considering options for dental bridge anchors.


Dental implants are a fantastic way to replace teeth because they give you a variety of added oral health benefits. Dental implants are surgically placed in your jawbone and act in a similar way to how the roots of your natural teeth do. This functions to keep your jaw and teeth healthy. We can use dental implants to support single tooth crowns, multi-tooth bridges, even full arch solutions that replace all of the teeth in your mouth.


The Procedure

Having a dental bridge placed will require at least two appointments to our office to complete. During the first appointment, we will prepare the teeth to receive the bridge by removing some of the outer enamel. Impressions are taken of your prepared teeth. We will finish the first appointment by placing a temporary dental bridge over your teeth so that you can get used to the sensation of having a dental bridge.

It will be time for the second appointment to our office once we are done creating the dental bridge. During this appointment, we will remove the temporary bridge from your teeth and place the long term one. We will make sure that the bridge fits your bite well before cementing it into place with a long-lasting dental cement.

Please call us today at (669) 306-7669 to schedule an appointment. We care about your smile and can't wait to see you!